fall texture play .../ i'm feeling myself. i'm feelin' myself....
i'm feeling myself. i'm feelin' myself, o'm feelin' myself
i'm feelin' my, feelin' myself
i'm feelin' myself, i'm feelin' my, feelin' my, feelin' myself
i'm feelin' myself, i'm feelin' my, feelin' myself…
more specifically, i'm feelin' the visual and especially tactile quality of fabric and swooning into autumn. cooler temps make way for rich delicious texture the likes of leather, denim, jacquard, wool, silk pleats, and velvet- yes, sweet, sweet velvet!!! these are the fabrics that will have you feeling yourself — literally — this autumn.
in collaboration with modcloth, i created this ensemble. enter, statement piece: fluid, wide leg, velvet pants with its vibrant avocado green- the color of 1960s linoleum are easily my favorite pantaloons of the season. i smartened up the easy flowing pants with a crisp white button down, but not one to be overshadowed, features a chic pleated waist that gives the most perfect cinch and flare effect. given my love for juxtaposition, i opted for a tough, worn leather jacket as my topper - the silver hardware adds just the rich amount of rebellious spirit. i threw on these endlessly chic matte black quay sunnies and off into the day.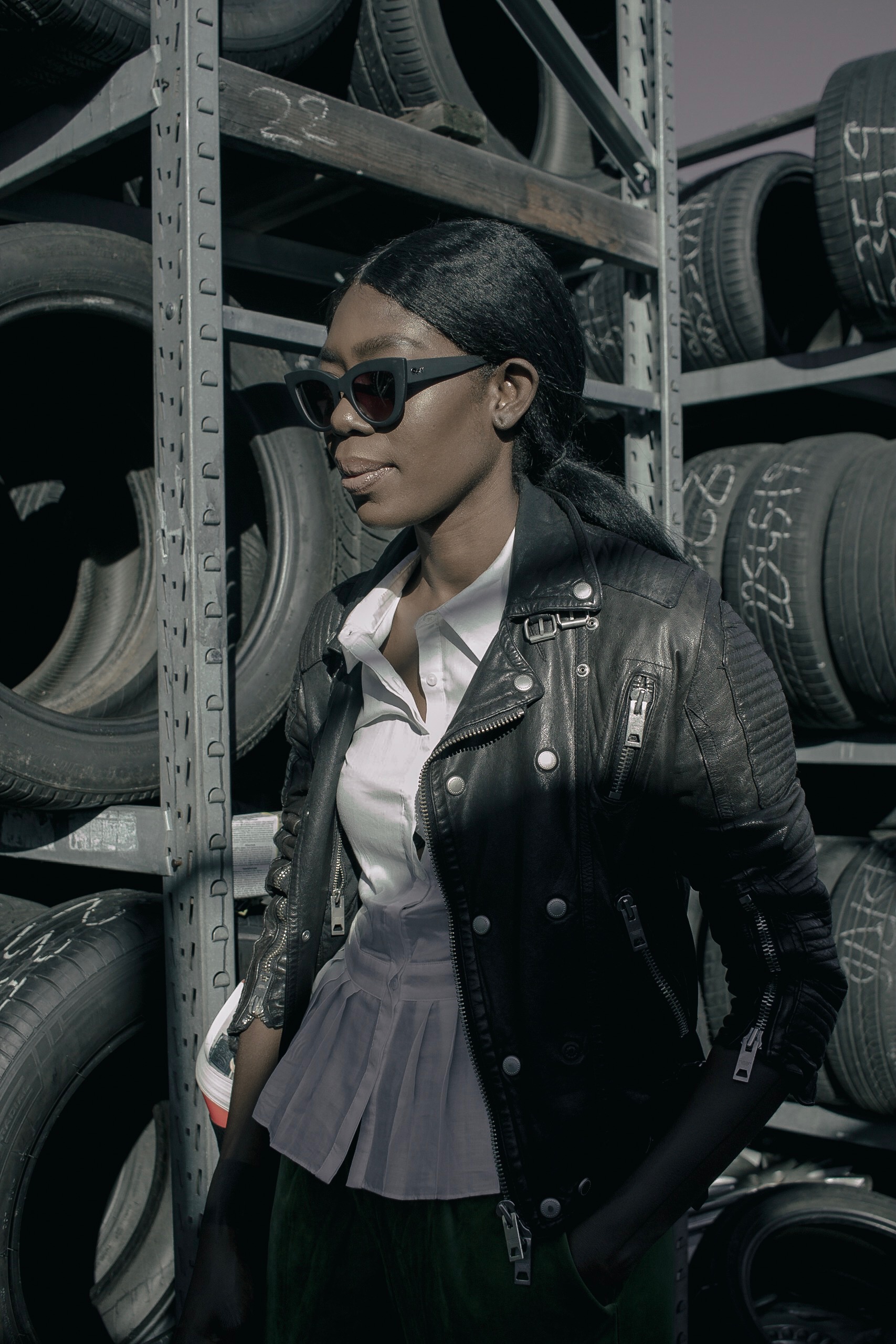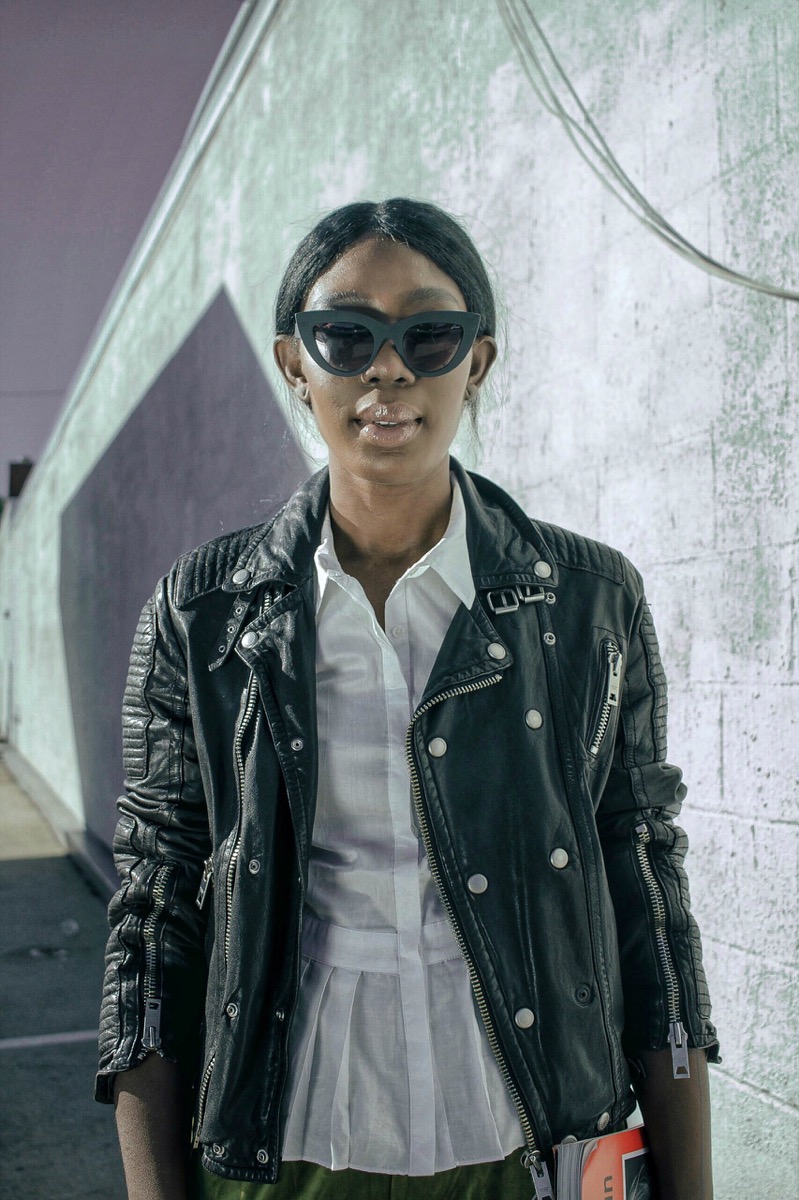 xoDVF
Desirée Venn Frederic is a Sierra Leonean born writer and installation artist of Geeche and Maroon ancestry. Her work pulls heavily from her transnational experiences and understandings. The artist and thought leader explores identity, ownership and contemporary ideas in aesthetics. As the founder of Nomad Yard, a globally minded vintage shop in Washington, D.C., Venn Frederic creates a playground for those who love culture, history and rare antiques steeped in stories. She uses her work to negotiate multiple strata of marginalization being both undocumented and an aboriginal indigenous woman. She is an interior designer creating experiential spaces and interiors. She is a community organizer and founding member of Artist Union DC, with a keen interest in cultural studies and artistic expression. She is particurlarly interested in the ways in which fashion, visual culture and critical theory inform, shape and encourage discourses surrounding the socio-economic, political and cultural. Venn Frederic has shared her creative interests as an exhibiting artist with the Smithsonian Asian Pacific American Center drawing parallels of her own personal immigration detention in 2013 to the criminalization of human existence throughout history. She holds degrees in Fashion Merchandising, Business Management and a certificate in Community Advocacy and is fluent in French and Krio. As a speaker, she has engaged TED Talks as well as audiences at University of Maryland's Smith School of Business, The National Endowment for the Arts National Maker Faire, Ted Talks, Made in DC Maker Summit, General Assembly, and Creative World's Creative Economy Summit. As an ambassador with Define American, the activist shares her personal journey to expand the narrative of immigrants. She exists via the internet sphere simply as @xoDVF. She is a mentor to 2 college aged creative entrepreneurs and loves vintage kimonos.